Welcome to the Happy Valley Tennis Club Website
What's new at Happy Valley Tennis Club -
Centre Court Tennis School Holiday Clinics
 
End of Summer Season Newsletter
Junior Classic Tournament
 Our Junior Classic Tournament was held on April 23. Thanks to everyone who participated and congratulations to all of our winners!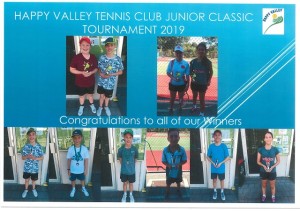 Wannabe Champs Cup
Our Monday Night Doubles Competition for the Wannabe Champs Cup for January – March 2019 saw Tennis the Menace 5 (37 games) defeated Always Causing a Racquet 1 (26 games).
Tennis the Menace won their 3rd trophy in 4 seasons. Well done to Nathan, Tim, Jeremy & Sam!
The matches were close and high class and well done to the all female team of Always Causing a Racquet as they showed they were worthy finalists!
Anyone interested in joining in our Wannabe Champs Cup Winter Doubles Competition on a Monday night please contact Mike Trimboli on 0411 665 854.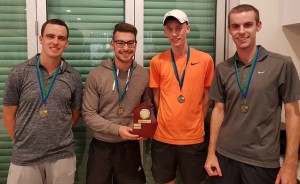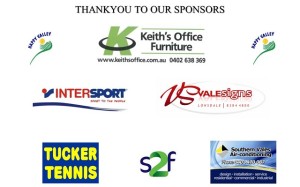 Happy Valley Tennis Club sincerely thanks all of our sponsors and asks that our members and friends use their services wherever possible or when obtaining quotes include them.  Contact information for all of our sponsors can be found on our Sponsors page.  Click on the link to find out more - Sponsors Details 
Playing Tops & Hoodies Now Available to order

With thanks to our Gold Club Sponsor

With thanks to our Platinum ATP Sponsor

With thanks to our Gold ATP Sponsor

---