Welcome to the Happy Valley Tennis Club Website
$50,000 ATP Challenger Tournament
to be held at the Happy Valley Tennis Club
 2-11 January 2015
This is the first time that a metropolitan club will host a major tournament leading into the Aussie Open!!  The field should be very strong – so get on board and keep these dates free!!
Anybody who has not already put their name on a list but wishes to help with the tournament please contact Simon Longhurst ph. 0412 196 574 or Jim Dickson on ph. 0404 757 826 as soon as possible. The first meeting of interested people is planned for mid August.
The Happy Valley Tennis Club is one of the largest and most modern clubs in SA, providing services all year round for all levels of tennis including :
Centrecourt Tennis junior coaching for ages 4-16

Individual coaching

Junior and senior competition

Sunday tennis for intellectually disabled

Tuesday night social

Monday and Wednesday Morning social tennis

Senior and Junior competition on Saturdays

City of Onkaparinga International Mens Futures event (Pro Tour) annually

December Age State tournament in December for ranking points
The club operates all year round and the courts are even open over Christmas and New Year.  The courts are used from mid morning to around 8.30 pm weekdays, all day Saturday and 4 hours Sundays for formal coaching and competition and from 7am to 8:30pm every day for social tennis and training purposes.  Courts are also available for broader community use 6 days a week.
The HVTC is a key strategic player in the Tennis Australia (TA) vision for expansion and development of tennis in SA and nationally.
Below are some recent photos of events at HVTC:
Winners of the inaugural HVTC Volunteers Award Vicki and Greg Norris & Sue Hoppo pictured with Club President Simon Longhurst and Senior Co-ordinator Kerryn Dunning. 
                                                                                                                                                                                                                                                                                                                                                                                                                                                                                                                                                                                                                                                                                                                                                                                                                                                                            
Summer 2013-14 Grand Finalists:
2013-14 Senior Div 3 Mixed Champions!
Winners are grinners!!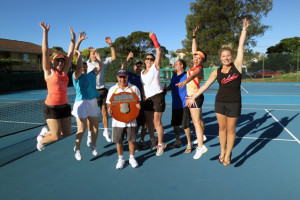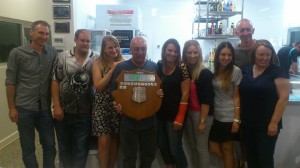 2013-14 Div 1 Girls Premiers!

 2013-14 Div 5 Girls Runners Up in a tie break
 
2013-14 Div 1 Boys Runners Up by 2 games
 
2013-14 Div 9 Boys Runners Up

---