Tennis Challenger 2017 a big hit! 
With thanks to our Event and Club sponsors and all of our volunteers and ball kids!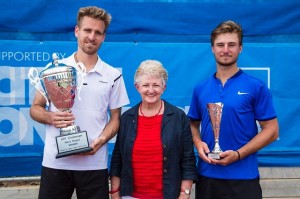 Congratulations to our Singles Winner Peter Gojowczyk (GER) and Runner Up Omar Jasika (AUS)
Full Singles draw and results available here – Singles Draw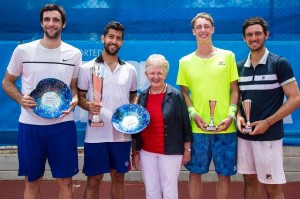 Congratulations to our Doubles Winners Hans Podlipnik-Castillo (CHI) & Max Schnur (USA) and Runners Up Steven De Waard (AUS) & Marc Polmans (AUS)
Final Doubles draw and results available here – Doubles Draw
Sponsors
We sincerely thank all of our sponsors for their support in bringing this fantastic event to Happy Valley Tennis Club.  We value their contribution no matter how big or small!!  If you get the opportunity we would appreciate if you could support the following companies –
Platinum Sponsor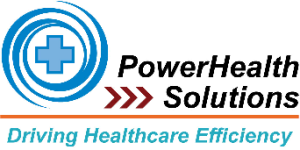 The Happy Valley Tennis Club is proud to have Power Health Solutions as a Platinum Sponsor for the third year of the Tennis Challenger tournament.  Power Health Solutions Specialise in  Hospital Systems for Costing, Billing and Patient Safety and we sincerely thank them for their support!!  Check out their website –http://www.powerhealthsolutions.com/
Gold Sponsor

The Happy Valley Tennis Club is excited to welcome back Gold Sponsor Jarvis Toyota for the 2017 event.  When there are so many motor vehicle dealerships to choose from, why buy from Jarvis? They know that you're looking for the right car at a low price, but you also want to deal with a reputable company which offers great service and real value for money. In short, you're looking for the "Absolute Best Price"! At Jarvis, they believe the Absolute Best Price should consist of Credibility, Service and Value for Money – and all these add up to ensure you are totally satisfied with your purchase. This is the driving force of their business and they go out of our way to be absolute best place to buy your next vehicle.  Check out their website – http://www.jarvistoyota.com.au/
Silver Sponsors

Ezyrent Minibuses – Choose from their fleet of over 30 buses for hire ranging from 10 to 34 seaters and fully enclosed luggage trailers. Self Drive (10/12 seaters can be  driven on a Normal Car License).  They also have full/half day charter (with their driver).  Check out their website – http://www.ezyrentminibuses.com.au/

Keith's Office Furniture – At Keith's Office Furniture they pride themselves on attention to detail,  no job is too big or too small. Why waste your time running around all day looking for office furniture solutions, when they can come to you. Whether you need to buy one chair or fit out an entire office, Keith's Office  Furniture can assist you with a free measure & quote. Their staff come with a wealth of experience operating in South Australia for the  past 34 years. Keith's Office Furniture is a proud supporter of the local  furniture industry and looks to supply locally produced products where  possible.They have the logistical capabilities to ensure timely delivery and  installation of furniture.  Why not check out their website today – http://www.keithsoffice.com.au/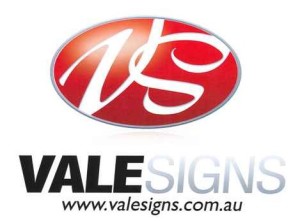 Vale Signs – Since 1975, Vale Signs has been providing quality signage to businesses throughout the Adelaide region. They have a modern factory showroom in Lonsdale and their wealth of knowledge in all facets of sign design and construction ensures you will receive the best signage solution for your particular situation.  Vale Signs have established themselves as one of the most prominent Sign Designers and Manufacturers in the greater Adelaide region and they back this up with a level of service and friendliness you will definitely appreciate. Check out their website – http://valesigns.com.au/
Bronze Sponsors
Aberfoyle Cleaning Services – phone Vicki on 0418 886 816  for all of your domestic cleaning needs or email her at aberfoylecleaning@gmail.com.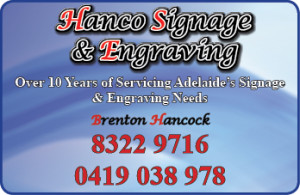 Hanco Signage and Engraving – Hanco Signage & Engraving can help you with all aspects of signage.  They pride themselves on prompt, reliable and quick turn around service for all your Signage and Engraving needs, what ever industry.  Phone Brenton today on 0419 038 978 or 8322 9716.

Intersport Blackwood – Previously known as Champs, Intersport Blackwood has been a family owned business retailing in SA for 30 years. They endeavour to provide the highest quality sports footwear, clothing and equipment at nationally competitive prices. Being independently owned they are able to tailor their products and services towards the local community and clubs.  Their staff are trained to provide a high level of customer service and their service standards remain at the highest level.  Check them out in-store at 205 Main Road Blackwood or on their website –http://intersport.com.au/store/10/INTERSPORT_Blackwood_Blackwood. Let them know you are from Happy Valley Tennis Club and receive 10% off storewide all year round – you can't beat that!!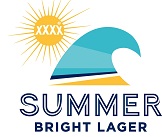 Lion Company –  Happy Valley Tennis Club welcomes back sponsor the Lion Company via their Summer Bright Lager brand for the 2017 tournament.  Lion is one of Australasia's largest food and beverage companies, employing more than 7,000 people across Australia and New Zealand. With a proud history extending back to 1840, they market premium brands in the dairy, juice, soy, beer, cider, fine wine, spirits, alcoholic ready-to-drinks and non-alcohol beverages categories. They are the leading brewer in both Australia and New Zealand, and are proud to be home to four out of the top ten beer brands in Australia and six of the top 10 beer brands in New Zealand. Their brands are also market leaders across the dairy and juice categories. Check out their website – https://www.lionco.com/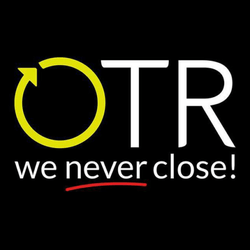 On The Run – Happy Valley Tennis Club is pleased to welcome OTR as a new sponsor for our 2017 event. OTR is part of the Peregrine Corporation and is a proud South Australian group of private companies and associated entities that are fully owned by the Shahin family. Peregrine is now the 34th largest private company in Australia (financial year 2013) and one of the largest private companies in South Australia (BRW Oct 2013).  Now with an OTR app as well as the convenience of a variety of in shop choices when you stop and get your fuel, why not stop at your nearest OTR today!  For those with Velocity Frequent Flyer cards there is also the bonus of earning extra points when you shop or buy petrol at OTR.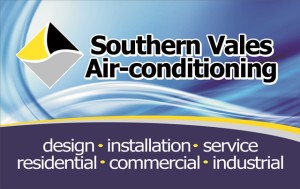 Southern Vales Air-conditioning – for all of your air-conditioning needs phone Marc on 0401 470 087 or 8358 6194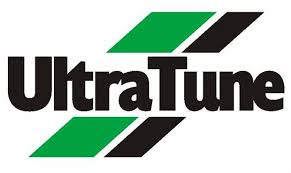 UltraTune Aberfoyle Park & Seaford – Ultra Tune Aberfoyle Park & Seaford,  South Australia offers a complete range of options: car servicing, mechanical repairs, log book servicing, fleet management, manufacturers handbook service and a range of other mechanical services. Book Online or call Scott and the friendly team at Ultra Tune Aberfoyle Park on 8370 5088 or Ultra Tune Seaford on 8312 3584 and they will fix your car and your price.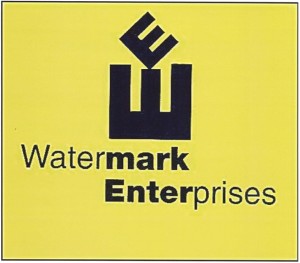 Watermark Enterprises SA – Established in 1994, Watermark Enerprises has grown and developed into a leading wholesaler of quality greeting cards and giftware. Shop online using their website www.watermarkenterprises.com.au or visit their shop at 98 Springbank Rd, Clapham
 Blue Ribbon Sponsors

Switch to Fitness – Outdoor team training sessions & small group training sessions at the Happy Valley Sports Park. For more info contact mel@switch2fitness.com.au or phone 0422 072 766.  Check out Mel's facebook page https://www.facebook.com/#!/switch2fitness/timeline or website http://www.switch2fitness.com.au/#/
Tucker
Tennis – Need a new racquet, or maybe some tennis accessories or shoes – then go and see Bruce at Tucker Tennis 471 Brighton Road, Brighton for the best advice and best prices in Adelaide!!
Supporting Businesses
The Happy Valley Tennis Club sincerely thanks Streets, Mitre 10 Handy Aberfoyle Park, Pumpt Gym Old Reynella, Uniti Wireless, the Clarendon Bakery, and the Sammy D Foundation for their support.
For more info on high-speed broadband for your home or business  visit unitiwireless.com