ATP Challenger 2016 a success!
We sincerely thank all of our Volunteers, Ball Kids, Sponsors, Tennis Australia, Tennis SA and Officials for helping make the City of Onkaparinga Men's ATP Challenger a success!!  Congratulations to our doubles winners Matteo Donati and Andrey Golubev and our singles winner Taylor Fritz.  Below are some photo memories of the event.

Sponsors
We sincerely thank all of our sponsors for their support in bringing this fantastic event to Happy Valley Tennis Club.  We value their contribution no matter how big or small!!  If you get the opportunity we would appreciate if you could support the following companies –

Platinum Sponsor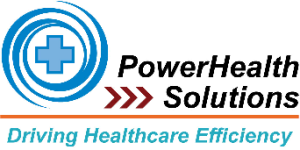 The Happy Valley Tennis Club is proud to have Power Health Solutions as a Platinum Sponsor for the second year for the ATP Challenger.  Power Health Solutions Specialise in  Hospital Systems for Costing, Billing and Patient Safety and we sincerely thank them for their support!!  Check out their website –http://www.powerhealthsolutions.com/
Gold Sponsors

The Happy Valley Tennis Club is excited to welcome our new Gold Sponsor Jarvis Toyota.  When there are so many motor vehicle dealerships to choose from, why buy from Jarvis? They know that you're looking for the right car at a low price, but you also want to deal with a reputable company which offers great service and real value for money. In short, you're looking for the "Absolute Best Price"! At Jarvis, they believe the Absolute Best Price should consist of Credibility, Service and Value for Money – and all these add up to ensure you are totally satisfied with your purchase. This is the driving force of their business and they go out of our way to be absolute best place to buy your next vehicle.  Check out their website – http://www.jarvistoyota.com.au/
Silver Sponsors

Ezyrent Minibuses – Choose from their fleet of over 30 buses for hire ranging from 10 to 34 seaters and fully enclosed luggage trailers. Self Drive (10/12 seaters can be  driven on a Normal Car License).  They also have full/half day charter (with their driver).  Check out their website – http://www.ezyrentminibuses.com.au/

Keith's Office Furniture – At Keith's Office Furniture they pride themselves on attention to detail,  no job is too big or too small. Why waste your time running around all day looking for office furniture solutions, when they can come to you. Whether you need to buy one chair or fit out an entire office, Keith's Office  Furniture can assist you with a free measure & quote. Their staff come with a wealth of experience operating in South Australia for the  past 34 years. Keith's Office Furniture is a proud supporter of the local  furniture industry and looks to supply locally produced products where  possible.They have the logistical capabilities to ensure timely delivery and  installation of furniture.  Why not check out their website today – http://www.keithsoffice.com.au/

Raine and Horne Morphett Vale –  Happy Valley Tennis Club welcomes Mike Phillips as a new sponsor in 2015.  Raine & Horne provides a truly comprehensive real estate service consisting of sales, leasing, management and consulting. The vast resources available to each office in the Raine & Horne network ensure clients benefit from 'on the spot' knowledge of local trends and market conditions. Why not contact Mike today on 0417 038 687 or email mike.phillips@rh.com.au.  Find out more on their website – http://www.raineandhorne.com.au/morphettvale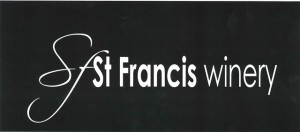 St Francis Winery Resort – St Francis Winery Resort is a 41-suite property, situated on 5 acres overlooking Lake Carew Reynell and built around the circa 1852 winery building.  This historic building is now widely used as a conference venue for corporate business from all around  Australia and as one of South Australia's premier wedding venues. Just a short journey from the city to Adelaide's south and the  gateway to the Mclaren Vale Wine region, St Francis Winery is  picturesque, which offers 3.5 star accommodation, gaming room (18+), heated indoor swimming pool, conference, convention, wedding  facilities and Walters bistro. Check out their website – http://www.stfranciswinery.com.au/index.php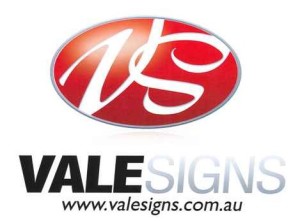 Vale Signs – Since 1975, Vale Signs has been providing quality signage to businesses throughout the Adelaide region. They have a modern factory showroom in Lonsdale and their wealth of knowledge in all facets of sign design and construction ensures you will receive the best signage solution for your particular situation.  Vale Signs have established themselves as one of the most prominent Sign Designers and Manufacturers in the greater Adelaide region and they back this up with a level of service and friendliness you will definitely appreciate. Check out their website – http://valesigns.com.au/
Bronze Sponsors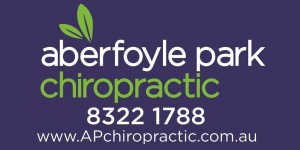 Aberfoyle Park Chiropractic – Aberfoyle Park Chiropractic Offers Exceptional Chiropractic Care in Adelaide.  Their motto is "Make the rest of your life, the best of your life".  They are a professional, safe, caring, centre that specializes in delivering exceptional Chiropractic wellness care for people of all ages.  Their thorough assessments enable them to get to the cause of your underlying problem or health need and develop a program specific to what you require. Their center strives towards getting the best results possible and we MEASURE IT.  We focus on YOU, YOUR overall function, YOUR health, YOUR wellbeing. This way you can get back to the things you want to do without limitations.  Check out their website today – www.apchiropractic.com.au/

Aberfoyle Cleaning Services – phone Vicki on 0418 886 816  for all of your domestic cleaning needs or email her at aberfoylecleaning@gmail.com.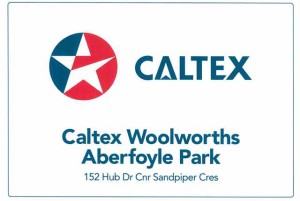 Caltex Woolworths Aberfoyle Park – The Happy Valley Tennis Club welcomes the Caltex Starmart at Aberfoyle Park as a new sponsor for the 2016 event. Located at 152 Hub Dr Cnr Sandpiper Cres, Aberfoyle Park they are open 24 hours.  Phone: 08 8270 4766.  If you're looking to fill up with fuel, need a cold drink and a quick snack, or a freshly brewed coffee and a convenient meal while out on the road, Caltex Star Mart provides a clean, one-stop shop for all your convenience needs. Get 4c off a litre of fuel with your Woolworths Rewards Card and also collect Myer One points.  Why not support them today! http://www.caltex.com.au/sites/StarMart/Pages/FindUs.aspx?postcode=5159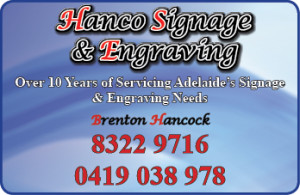 Hanco Signage and Engraving – Hanco Signage & Engraving can help you with all aspects of signage.  They pride themselves on prompt, reliable and quick turn around service for all your Signage and Engraving needs, what ever industry.  Phone Brenton today on 0419 038 978 or 8322 9716.

Intersport Blackwood – Previously known as Champs, Intersport Blackwood has been a family owned business retailing in SA for 30 years. They endeavour to provide the highest quality sports footwear, clothing and equipment at nationally competitive prices. Being independently owned they are able to tailor their products and services towards the local community and clubs.  Their staff are trained to provide a high level of customer service and their service standards remain at the highest level.  Check them out in-store at 205 Main Road Blackwood or on their website –http://intersport.com.au/store/10/INTERSPORT_Blackwood_Blackwood. Let them know you are from Happy Valley Tennis Club and receive 10% off storewide all year round – you can't beat that!!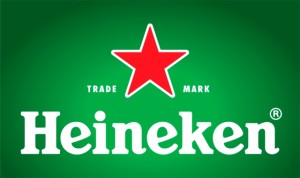 Lion Company –  Happy Valley Tennis Club welcomes new sponsor the Lion Company via their Heineken brand for the 2016 tournament.  Lion is one of Australasia's largest food and beverage companies, employing more than 7,000 people across Australia and New Zealand. With a proud history extending back to 1840, they market premium brands in the dairy, juice, soy, beer, cider, fine wine, spirits, alcoholic ready-to-drinks and non-alcohol beverages categories. They are the leading brewer in both Australia and New Zealand, and are proud to be home to four out of the top ten beer brands in Australia and six of the top 10 beer brands in New Zealand. Their brands are also market leaders across the dairy and juice categories. Check out their website – https://www.lionco.com/
RAA – Established in 1903, the RAA continues its long and proud history of serving the motoring related needs of South Australians and residents of Broken Hill. They are committed to putting their Members first, offering quality insurance, road service, travel, security and motoring products. Check out their website – http://www.raa.com.au/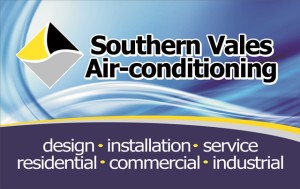 Southern Vales Air-conditioning – for all of your air-conditioning needs phone Marc on 0401 470 087 or 8358 6194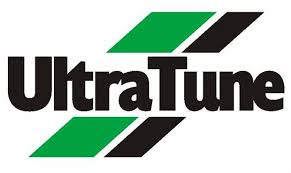 UltraTune Aberfoyle Park & Seaford – Ultra Tune Aberfoyle Park & Seaford,  South Australia offers a complete range of options: car servicing, mechanical repairs, log book servicing, fleet management, manufacturers handbook service and a range of other mechanical services. Book Online or call Scott and the friendly team at Ultra Tune Aberfoyle Park on 8370 5088 or Ultra Tune Seaford on 8312 3584 and they will fix your car and your price.
Wate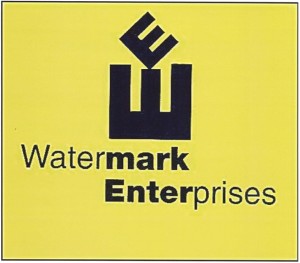 rmark Enterprises SA – Established in 1994, Watermark Enerprises has grown and developed into a leading wholesaler of quality greeting cards and giftware. Shop online using their website www.watermarkenterprises.com.au or visit their shop at 98 Springbank Rd, Clapham
 Blue Ribbon Sponsors

Switch to Fitness – Outdoor team training sessions & small group training sessions at the Happy Valley Sports Park. For more info contact mel@switch2fitness.com.au or phone 0422 072 766.  Check out Mel's facebook page https://www.facebook.com/#!/switch2fitness/timeline or website http://www.switch2fitness.com.au/#/
Tucker
Tennis – Need a new racquet, or maybe some tennis accessories or shoes – then go and see Bruce at Tucker Tennis 471 Brighton Road, Brighton for the best advice and best prices in Adelaide!!
Supporting Businesses
The Happy Valley Tennis Club sincerely thanks Streets, Mitre 10 Handy Aberfoyle Park, Pumpt Gym Old Reynella, Uniti Wireless, the Clarendon Bakery, and the Sammy D Foundation for their support.
For more info on high-speed broadband for your home or business  visit unitiwireless.com