The 2015 City of Onkaparinga ATP Challenger was a resounding success thanks to the hard work of all of our volunteers and ball kids. Below are some photo memories of the tournament and a link to the pdf file of these photos.  We had a great time bringing the tournament to Happy Valley and hope you all enjoyed some quality tennis up close at our Club!!
City of Onkaparinga ATP Challenger 2015 Photo Compilation
We also could not have brought the tournament to Happy Valley without the invaluable support of our sponsors.  In particular we are extremely grateful to the City of Onkaparinga Council for their 10 year support of tournament tennis at our Club and to PowerHealth Solutions our Platinum Sponsor for the City of Onkaparinga ATP Challenger.  
2015 Sponsors
We sincerely thank all of our sponsors for their support in bringing this fantastic event to Happy Valley Tennis Club in 2015.  We value their contribution no matter how big or small!!  If you get the opportunity we would appreciate if you could support the following companies –
Platinum Sponsor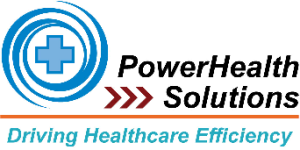 The Happy Valley Tennis Club is proud to welcome Power Health Solutions as a Platinum Sponsor for the ATP Challenger.  Power Health Solutions Specialise in  Hospital Systems for Costing, Billing and Patient Safety and we sincerely thank them for their support!!  Check out their website –http://www.powerhealthsolutions.com/
Gold Sponsors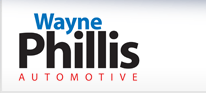 Wayne Phillis Automotive – When the Wayne Phillis Group opened its doors in 1985 as a small family business, there was one important mission: "To offer only quality products and services at fair prices, supported by consistent professional advice and service with integrity and respect at all times." Today, with over 80 staff members, 3 Dealerships and 4 Service locations at Christies Beach and Reynella, the Wayne Phillis Group has grown into a Premier Ford, KIA and Great Wall dealer group, but their entire team still upholds the values that the Phillis family established long ago. Drop by and visit them today or check out their website http://www.waynephillis.com.au and enjoy service that has been great since 1985!
Silver Sponsors

Aberfoyle Cleaning Services – phone Vicki on 0418 886 816  for all of your   domestic cleaning needs.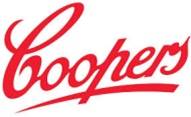 Coopers – Over 150 years, Coopers has survived economic recessions, wars, government imposts, changing fashions, and a hostile takeover bid. Today, Coopers stands proudly as the sole major brewer 100% owned by Australians, and holds over 4% of the Australian beer market. The descendants of Thomas Cooper still run the brewery, and it's an everyday occurrence to meet a Cooper at Regency Park.  So rest assured, Coopers Brewery is in the hands of those who have the same values as Thomas Cooper.  Successive Coopers have never lost sight of Thomas' vision of providing value and quality in the form of healthy beer for an appreciative public, and they intend to continue that tradition. Check out their range at www.coopers.com.au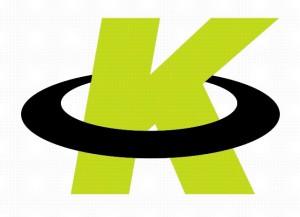 Keith's Office Furniture – At Keith's Office Furniture they pride themselves on attention to detail,  no job is too big or too small. Why waste your time running around all day looking for office furniture solutions, when they can come to you. Whether you need to buy  one chair or fit out an entire office, Keith's Office  Furniture can assist you with a free measure & quote. Their staff come with a wealth of experience operating in South Australia for the  past 34 years. Keith's Office Furniture is a proud supporter of the local  furniture industry and looks to supply locally produced products where  possible.They have the logistical capabilities to ensure timely delivery and  installation of furniture.  Why not check out their website today – http://www.keithsoffice.com.au/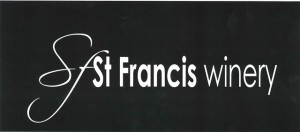 St Francis Winery Resort – St Francis Winery Resort is a 41-suite property, situated on 5 acres overlooking Lake Carew Reynell and built around the circa 1852 winery building.  This historic building is now widely used as a conference venue for corporate business from all around  Australia and as one of South Australia's premier wedding venues. Just a short journey from the city to Adelaide's south and the  gateway to the Mclaren Vale Wine region, St Francis Winery is  picturesque, which offers 3.5 star accommodation, gaming room (18+), heated indoor swimming pool, conference, convention, wedding  facilities and Walters bistro. Check out their website – http://www.stfranciswinery.com.au/index.php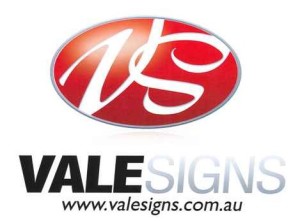 Vale Signs – Since 1975, Vale Signs has been providing quality signage to businesses throughout the Adelaide region. They have a modern factory showroom in Lonsdale and their wealth of knowledge in all facets of sign design and construction ensures you will receive the best signage solution for your particular situation.  Vale Signs have established themselves as one of the most prominent Sign Designers and Manufacturers in the greater Adelaide region and they back this up with a level of service and friendliness you will definitely appreciate. Check out their website – http://valesigns.com.au/
Bronze Sponsors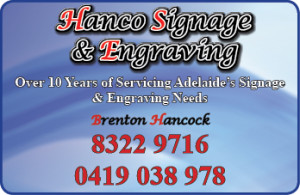 Hanco Signage and Engraving – Hanco Signage & Engraving can help you with all aspects of signage.  They pride themselves on prompt, reliable and quick turn around service for all your Signage and Engraving needs, what ever industry.  Phone Brenton today on 0419 038 978 or 8322 9716.

Intersport Blackwood – Previously known as Champs, Intersport Blackwood has been a family owned business retailing in SA for 30 years. They endeavour to provide the highest quality sports footwear, clothing and equipment at nationally competitive prices. Being independently owned they are able to tailor their products and services towards the local community and clubs.  Their staff are trained to provide a high level of customer service and their service standards remain at the highest level.  Check them out in-store at 205 Main Road Blackwood or on their website –http://intersport.com.au/store/10/INTERSPORT_Blackwood_Blackwood. Let them know you are from Happy Valley Tennis Club and receive 10% off storewide all year round – you can't beat that!!
RAA – Established in 1903, the RAA continues its long and proud history of serving the motoring related needs of South Australians and residents of Broken Hill. They are committed to putting their Members first, offering quality insurance, road service, travel, security and motoring products. Check out their website – http://www.raa.com.au/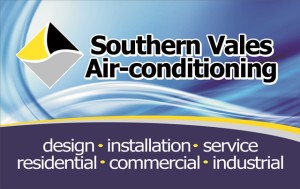 Southern Vales Air-conditioning – for all of your air-conditioning needs phone Marc on 0401 470 087 or 8358 6194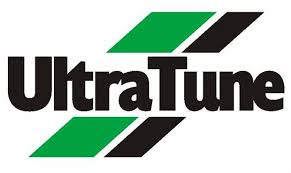 UltraTune Aberfoyle Park – Ultra Tune Aberfoyle Park,  South Australia offers a complete range of options: car servicing, mechanical repairs, log book servicing, fleet management, manufacturers handbook service and a range of other mechanical services. Book Online or call Scott and the friendly team at Ultra Tune Aberfoyle Park on 8370 5088 and they will fix your car and your price.
Wate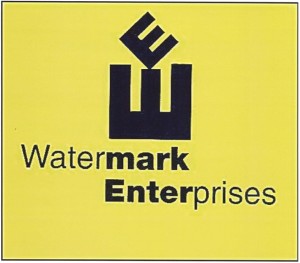 rmark Enterprises SA – Established in 1994, Watermark Enerprises has grown and developed into a leading wholesaler of quality greeting cards and giftware. Shop online using their website www.watermarkenterprises.com.au or visit their shop at 98 Springbank Rd, Clapham
Blue Ribbon Sponsors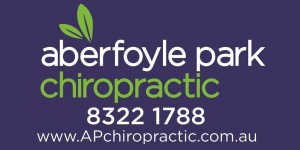 Aberfoyle Park Chiropractic – Aberfoyle Park Chiropractic Offers Exceptional Chiropractic Care in Adelaide.  Their motto is "Make the rest of your life, the best of your life".  They are a professional, safe, caring, centre that specializes in delivering exceptional Chiropractic wellness care for people of all ages.  Their thorough assessments enable them to get to the cause of your underlying problem or health need and develop a program specific to what you require. Their center strives towards getting the best results possible and we MEASURE IT.  We focus on YOU, YOUR overall function, YOUR health, YOUR wellbeing. This way you can get back to the things you want to do without limitations.  Check out their website today – www.apchiropractic.com.au/

Karen Reinig – Harcourts VennMillar –  Harcourts know that real estate clients want to deal with consultants that have knowledge, expertise, honesty and integrity, and are committed to achieving the best possible result for them. Above all they want to deal with real people – that's why Harcourts put absolute focus on creating a relationship of trust and respect with all their clients. They've found that this philosophy is great for achieving personal satisfaction, high morale and continued success. If you are looking to buy or sell your house then look no further than Karen Reinig.  You can phone Karen on 0423 578 145 or check out her listings at – http://harcourts.com.au/People/28546/Karen-Reinig
Tucker
Tennis – Need a new racquet, or maybe some tennis accessories or shoes – then go and see Bruce at Tucker Tennis 471 Brighton Road, Brighton for the best advice and best prices in Adelaide!!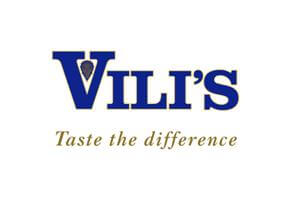 Vilis – Vili started a baking revolution with words like "A meat pie should only contain meat". And not just any meat, but high quality lean beef – not soy bean substitute and artificial ingredients. "It must be fresh" became another Vili philosophy. Through innovation, quality products and customer service we believe you will always "Taste the Difference".  Check out their website – http://www.vilis.com/
Personal Donations and Supporting Businesses
The Happy Valley Tennis Club sincerely thanks the Gartner family for their personal donation to help us with the costs of bringing the ATP Challenger to our great Club!
We also thank Streets, Mitre 10 Handy Aberfoyle Park and Uniti Wireless for their support.
For more info on high-speed broadband for your home or business  visit unitiwireless.com